Skills day gift voucher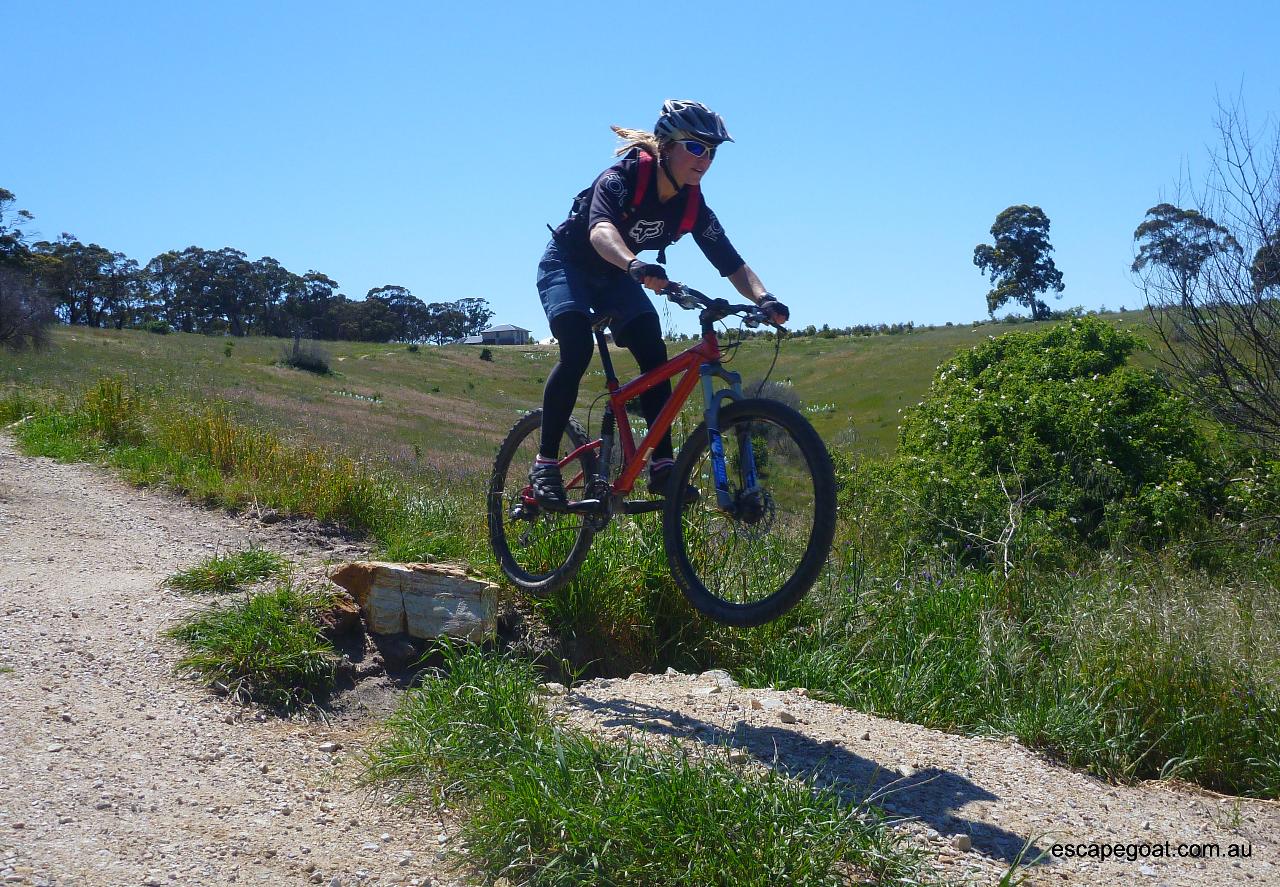 Location: Eden Hills, SA
Product code: skills voucher
Give a gift voucher for our skills training- valid for 12 months.
The recipient can choose the course they want and dates.
Do you want to learn to ride smoother, faster, and with more confidence? What about learning to tackle more technical terrain or harder obstacles with Adelaide's #1 leader in MTB skills training.
Since 2008, Escapegoat has helped improve the riding skills of hundreds of mountain bikers in South Australia.
Our skills training will help improve the skills of all levels of riders, from the brand new novice just getting out on a mountain bike for the first time, through to the more confident, advanced rider who wants to hone their skills and look at improving their riding ability and get the edge in races.
Our courses use the teaching principles developed by British Cycling and now being adopted by MTBA. This framework is one of the world's most recognised models for mountain bike skills training and will guarantee to see your riding skills improve, no matter what level you are at. We also use video analysis to allow you to see and critic yourself, when applicable.
These courses are suited to almost all standards of rider. It is recommended that you have at least tried some firetrack riding and are comfortable on your bike before commencing the course.
Core Skills Day
Lets go back to basics. We will focus on some of the most important skills you can ever learn. This begins with us briefly covering bike set-up and your body position and stance on your bike, so you are totally comfortable on your bike before we start getting too technical.

We cover techniques such as track stands, manuals and wheel lifts, and we will also go riding to attempt these skills 'on the trail'. You may be surprised what bad habits you had picked up, or how much your riding improves by going back to basics.
Intermediate Skills Day
These courses are aimed at those riders already competent in the core skills and are ready to take their riding to a new level. While it is not compulsory we do recommend you have already completed our core skills course to get the most out of these days.

We start off by building on the core skills and looking at how you can use those skills and techniques to tackle much harder and more difficult obstacles and terrain. You may be amazed how you can use what you already know to ride things you thought impossible.

These days will involve much more riding on actual trails, and sessioning and practising out on the dirt. We will also use video analysis to help improve your riding.